100 Brawn
Regular price
Sale price
$32.99
Unit price
per
Sale
Sold out
Introducing the "Never Trust" Streetwear T-shirt:
Unleash your inner rebel with our edgy and thought-provoking "Never Trust" Streetwear T-shirt. Designed for the bold and fearless, this tee is a powerful statement piece that merges style and wisdom, setting you apart from the crowd in the fashion-forward streets.
The heart of this tee lies in its captivating screen-printed logo—a striking combination of art and philosophy. The front showcases an eye-catching quote that reads "Follow your heart but take your brain with you." This thoughtfully crafted message serves as a daily reminder to pursue your passions while maintaining a rational approach to life's choices. It's a philosophy that encourages you to embrace your intuition and dreams, but not at the expense of logic and reason.
Crafted with utmost attention to detail, the "Never Trust" Streetwear T-shirt boasts a comfortable and durable construction, making it a reliable companion for any urban adventure. Whether you're strolling through the city streets, chilling with friends, or attending a music event, this tee is the perfect blend of comfort and style.
The color palette is meticulously chosen to reflect the essence of streetwear fashion—bold and minimalist. You can choose from a variety of versatile colors that effortlessly match your personal style and make a statement of their own.
Embrace your individuality and make a mark on the world with our "Never Trust" Streetwear T-shirt. Wear it with confidence, and you'll not only turn heads but also spark intriguing conversations and inspire those around you.
Join the movement of free-thinkers, innovators, and dreamers who wear their hearts on their sleeves but never forget to bring their brains along for the journey. Get your "Never Trust" Streetwear T-shirt today and let your style reflect the unique blend of passion and wisdom that sets you apart from the crowd.
Introducing "Brawn In the Wild" Street Wear T-Shirt:
Unleash your inner wild and embrace the untamed spirit of the wilderness with our "Brawn In the Wild"  t-shirt. This bold and edgy garment is designed for those who dare to stand out from the crowd and exude confidence in every step they take.
Key Features:
Raw Cut Off Sleeves: The "Brawn In the Wild" t-shirt boasts raw cut off sleeves, giving it a rugged and rebellious look. This design element adds a touch of uniqueness, making each piece a one-of-a-kind wearable art.

Screen Printed Logo: Our distinctive logo, carefully screen-printed on the chest, embodies the fierce spirit of urban wilderness. The high-quality printing technique ensures the logo stands the test of time and retains its vivid colors wash after wash.

Premium Comfort: Crafted from a blend of soft and breathable materials, this t-shirt offers unparalleled comfort, making it ideal for all-day wear. Whether you're conquering the city streets or simply chilling with friends, "Brawn In the Wild" keeps you feeling at ease.

Versatile Style: The sleek and versatile design of this street wear t-shirt makes it a perfect match for various outfits. Pair it with ripped jeans, joggers, or cargo pants, and complete your look with sneakers or boots for a head-turning style statement.

Expressive Expression: "Brawn In the Wild" encourages self-expression and fearlessness. Wear it as a symbol of your inner strength and confidence as you navigate the concrete jungle.
Set yourself apart from the mundane and let your style speak volumes with "Brawn In the Wild" street wear t-shirt. Embrace the raw energy of the untamed streets and unleash your wild side with every step you take. Get ready to make a bold statement and conquer the urban jungle with confidence.
Share
View full details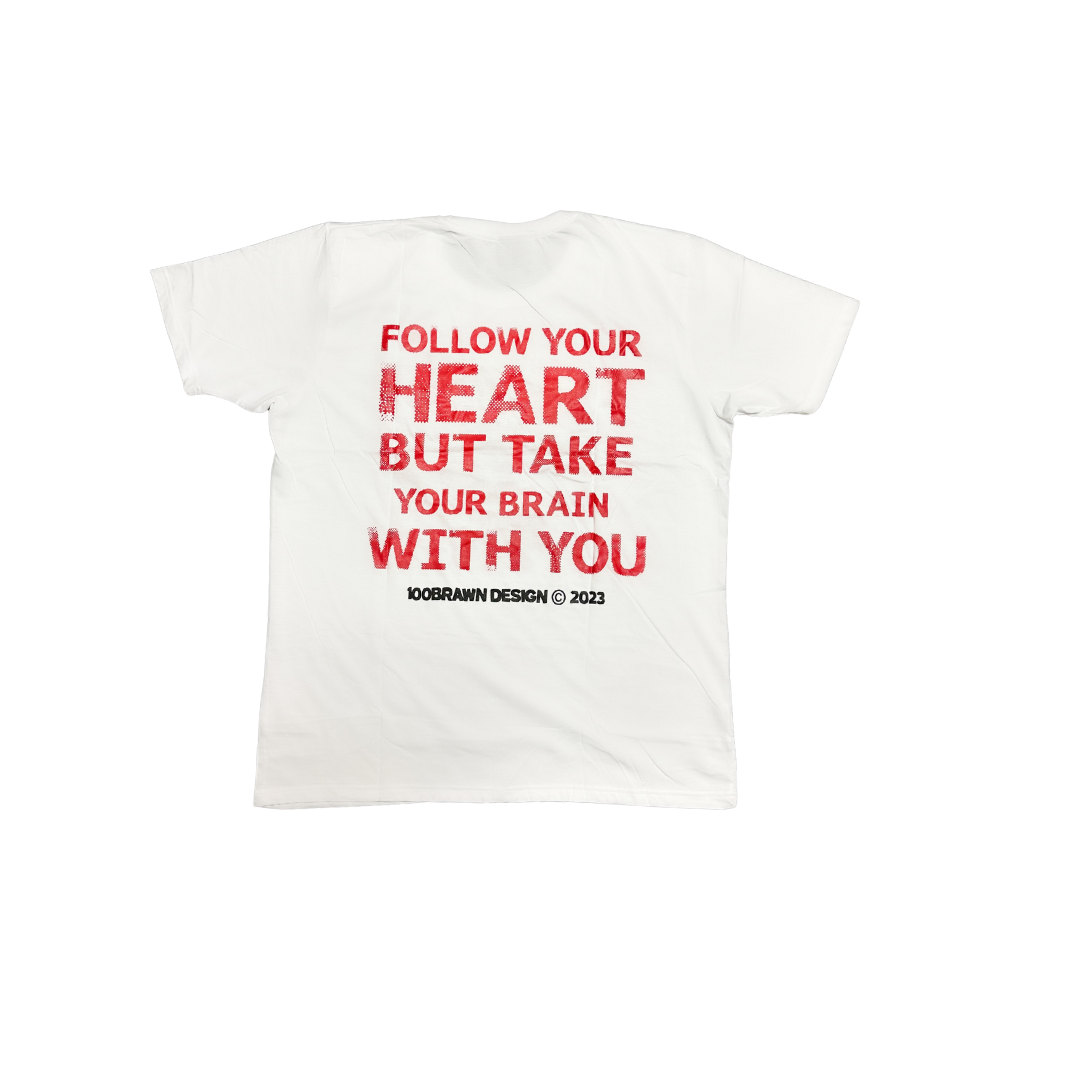 Size isn't exactly right
Ordered the Never Trust Tee and loving the design ordered the 4XL but it seems to be really tight for a 4XL even for it material wise